The Property de Saint Clair welcomes you in its prestige suites in a greenery backdrop at Aix-en-Provence...
The Property de Saint Clair is located at Aix-en-Provence within 3 km of the historical centre. City of water and arts, Aix-en-Provence beautifully showcases the world-renowned Provençal way of life. The property is ideally placed, offering you the peace of the countryside of Aix together with a view of the magnificent landscapes immortalised by Cezanne, Picasso… and close to the ever-bustling city, with its back alleys of luxurious private mansions, its discreet squares embellished with gorgeous fountains, its café terraces…

For an idyllic stay in a typical Provençal backdrop ...
We offer you a unique stay in this haven of peace, in the middle of a vast greenery setting of 4 hectares (10 acres) with a panoramic view of the surrounding countryside. Only the song of the cicadas under the kind heat of the summer will meddle with the tranquillity of your stay… Back from your walks, you will enjoy the fresh air given by the dominant position of the property.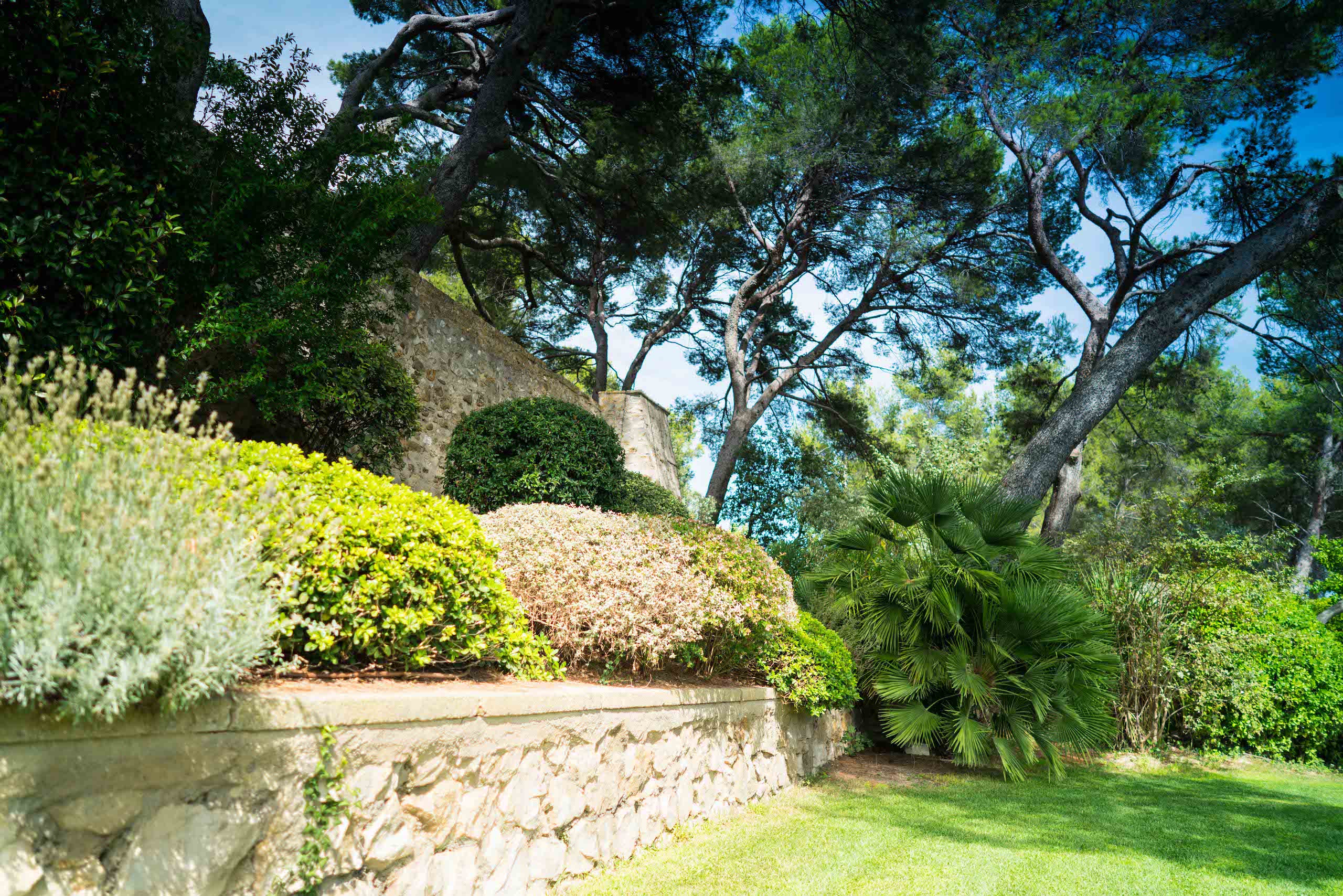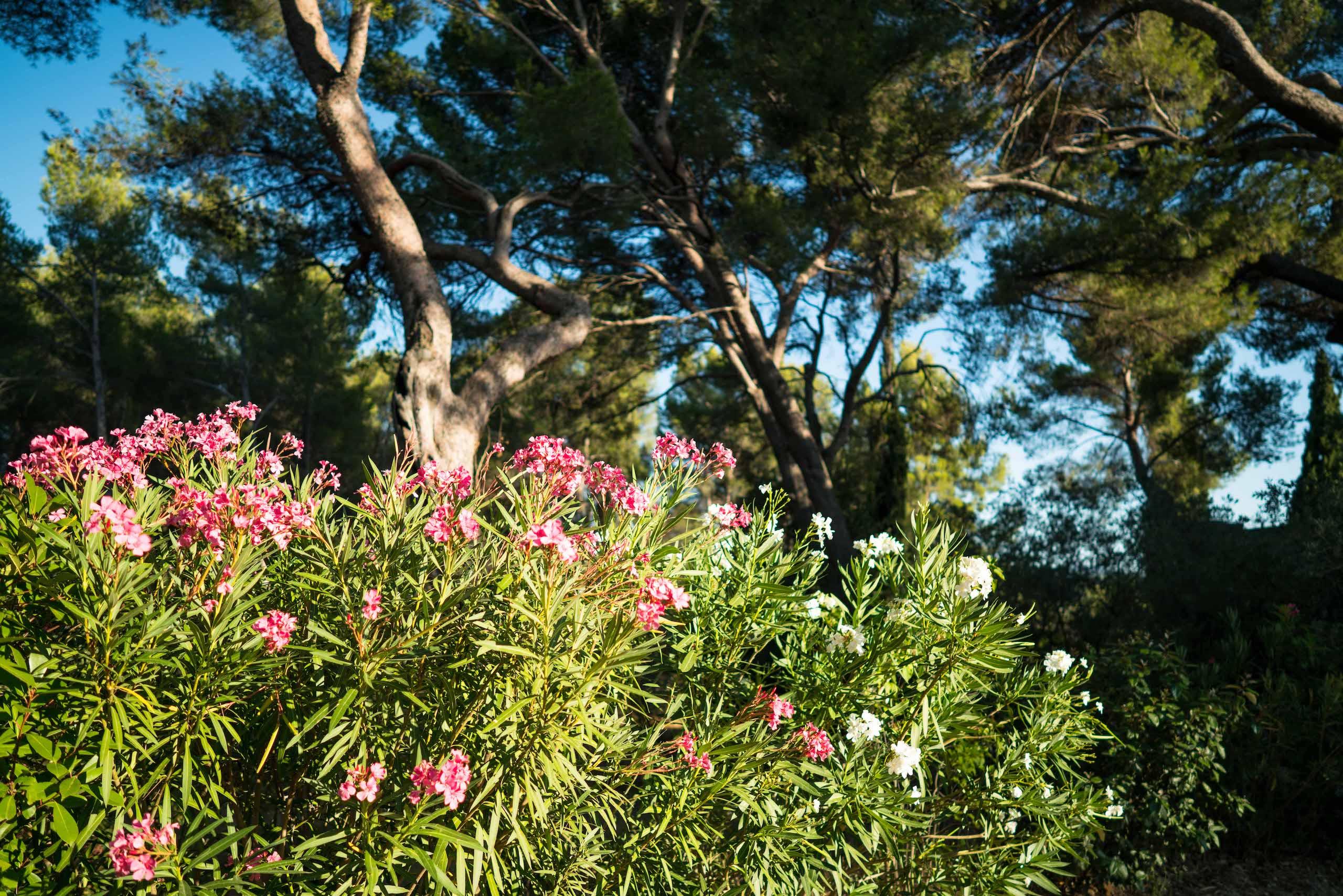 You will be surprised by the astonishing architecture of the house dating back to the 17th century that originally was a hunting inn. From its height towering over Aix-en-Provence, the location was ideal to build this edifice with a panoramic view of the green surroundings of Aix-en-Provence and especially Sainte Victoire mountain.

Over the course of the 20th century, the impressive building will be raised to give it the calibre of a true country house while keeping the distinctive feature of its ramparts that make its unique charm. You will remember for a long time the typically Provençal ochre colour of its old walls, embellished by the setting sun…